Wholesale Trees
L&M Tree and Wreath has been producing quality traditional Balsam and Fraser Fir Christmas trees for the past 35 years in Medford, Wisconsin. We are a family owned farm of about 500 acres spread throughout Central Wisconsin. We oversee our working crews in the field to ensure the quality of our trees. The trees are tagged by us individually to guarantee consistency in the quality of the harvested trees.
Our trees are sheared, trimmed and fertilized annually. Scotch and White Pine are color enhanced. All of our trees are cut as late as possible and baled to ensure the freshest product to your location.
We will load your trucks or shipping can be arranged from a local shipping company equipped to haul Christmas trees. We organize shipping to match your requested delivery date as close as possible.
We strive to provide you with the best service available.
Wholesale Tree Products and Pricing
Balsam Fir
a favorite for a Christmas tree. It has a dark green appearance and attractive form. It has long-lasting needles (approximately 1-1 ½ inches long) and retain their pleasing fragrance.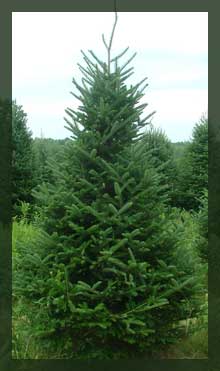 Fraser Fir
A premium choice for a Christmas tree. Needles are soft dark blue green and the branches are stiffer to hold heavier ornaments. They have great needle retention and a pleasing aroma.
White Pine
White Pine has long soft needles and very flexible branches. They have very little aroma.
Natural Balsam
These trees are in their native form. They have long-lasting needles approximately 1 – 1 ½ inches long and have a very pleasing fragrance.
Contact us to Order!
Please contact us for pricing and more information:
Phone: 715-748-3030
Cell: 715-965-3482
E-mail: info@lmtreeandwreath.com